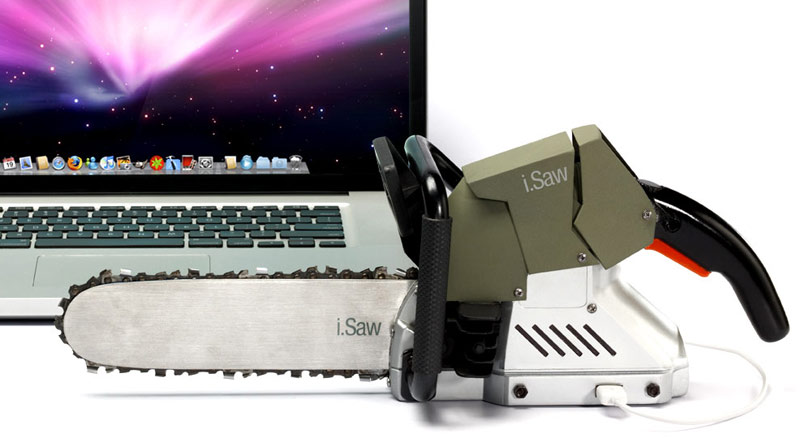 Introducing iSaw.  The world's first USB powered Chain Saw! These sweet little babies start shipping in September 2009 and are perfect for all your office Chain Saw needs.  The USB chainsaw can be used to slice your microwave pizza, cutting yesterdays stale meatball sub in half, or creating a window in your cubicle.
I've pre-ordered mine ($59.99 is a STEAL!!) are you going to pre-order yours?
Pre-order, get more information and download wallpapers at www.usbchainsaw.com.
Specs:
Size
15.2 x 5.8 x 5.1 inches
(385 x 147 x 130mm)
Weight
Approximate weight
8.2 lbs (3.7 kg)
Operating Environment
Home and office use
(Standard precautions apply)
Powered by USB 2.0.
Mac + PC compatible.
[Source: Gizmodo]