October 21, 2011 in Uncategorized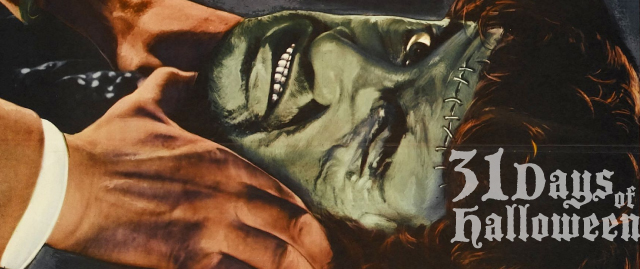 31 Days of Halloween
The Revenge of Frankenstein (1958)
Directed by: Terence Fisher
Written by: Jimmy Sangster
Starring: Peter Cushing, Francis Matthews and Eunice Gayson
A direct sequel to THE CURSE OF FRANKENSTEIN, THE REVENGE OF FRANKENSTEIN is less about The Creature and more about Doctor Frankenstein (having changed his name to Doctor Stein) as he attempts to perfect what went wrong with his prior experiments.
In a sense, REVENGE is kind of a character study on the obsession of this doctor (played perfectly by Peter Cushing) and his attempts to cheat death and become a legend in the field of medicine. Some people will probably find the shift away from "The Creature" disappointing as Doctor Frankenstein has become "The Monster" in a different sense. His obsession drives him to madness and only destroys everything around him.
There is mayhem to be had, though. The finale is exciting and well done, though not as crazy as the last film. Still, with this switch in focus, REVENGE OF FRANKENSTEIN is very enjoyable. Just as before, the acting and story are very strong helping me become totally invested in this film.
What is refreshing about REVENGE is that it's a fresh story and not a retread. Sure there are echoes of the original, but it is a new story with a logical evolution of the character. I'd add this to any film student's study of how to do a sequel correctly. It's a natural progression of story and not an excuse to continue a franchise.
Other than the original 1931 FRANKENSTEIN, these 2 Hammer Films are now my favorite FRANKENSTEIN films. Very well done.
Plot





|| Scares





|| Entertainment





Overall Rating Overall Rating: