Was Today a Good Day? Did You Use Your AK? Consult the Flow Chart.
September 15, 2009 in LOL by Sean Duregger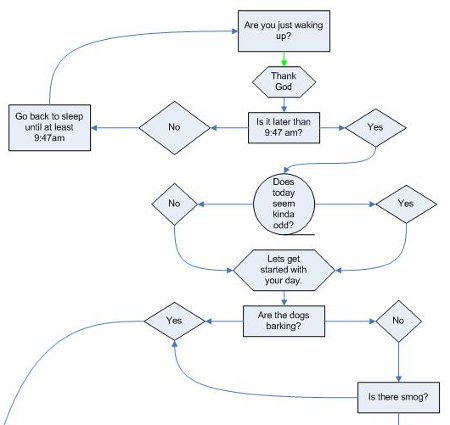 What confirms that you've had a good day? Well, according to Ice Cube, if you get through the day without using your AK . . . today is a good day.
Now, we have the flow chart to keep track of the ultimate good day! Click HERE for the full PDF version in all it's glory. 
Also, if you have time to pass, follow along with Ice Cube after the jump:
Today Was a Good Day: The Flowchart (PDF)
Today Was a Good Day: The Video
[Source: Another Damn Blog via Geekologie]