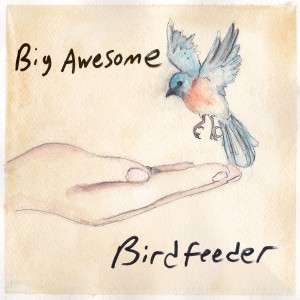 Artist: Big Awesome
Album: Birdfeeder EP
Label: Self Released
RIYL: Algernon Cadwallader, Minus The Bear, Samiam
With a name like Big Awesome it's easy to assume they could be an Andrew WK party band. That couldn't be further from the truth. Mixing melody with the grit of punk rock, Big Awesome's EP takes hold and after four songs you wanting more.