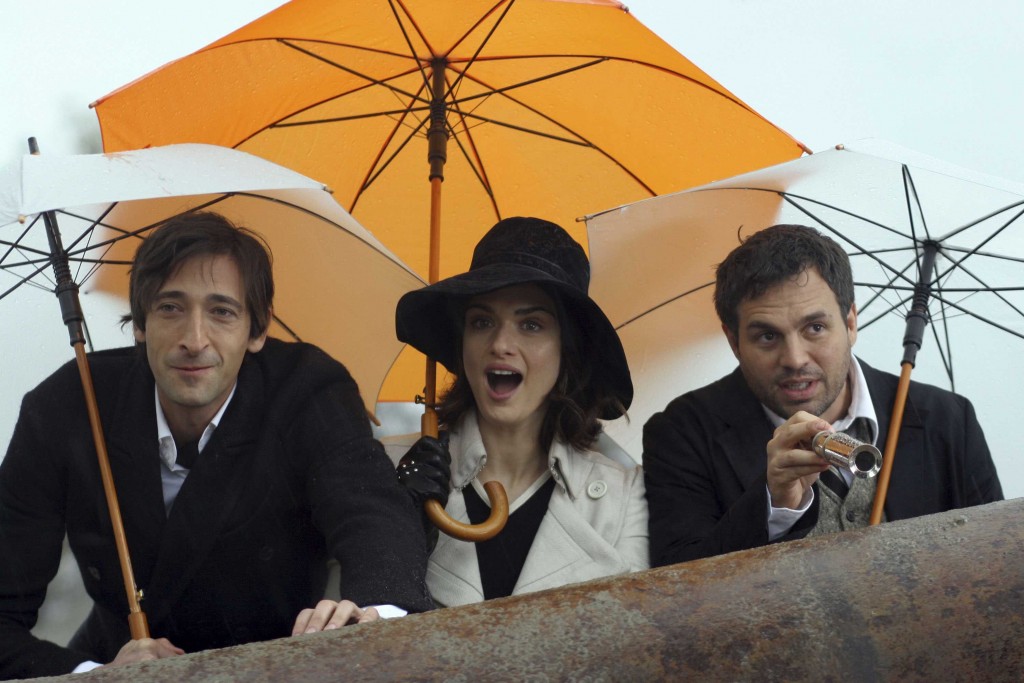 The Brothers Bloom
Rating:





Directed By: Rian Johnson
Starring: Adrien Brody, Mark Ruffalo, Rachel Weisz, Rinko Kikuchi
Plot:
All their lives, brothers Stephen (Mark Ruffalo) and Bloom (Adrien Brody) have perfected the fine art of the con.  Now they're ready for one last spectacular score – luring Penelope (Rachel Weisz), an eccentric heiress, into an elaborate scheme that takes them around the world.
Review:
While "cookie cutter" stories are littering Hollywood and the current box office, many original and memorable movies are being tossed into minimal theatrical releases and horribly thought out DVD/Blu Ray releases.  Case in point: if you want to own the wonderfully original and quirky film The Brothers Bloom, you'll have to either steal it from a local video rental establishment (not recommended!), or buy it from our Canadian neighbors (I chose the latter).  Or, just wait until January for the U. S. release and rent it numerous times until then.  Either way, The Brothers Bloom is a film that needs to be seen.