One Word, People: WOLFCOP
One Word, People: WOLFCOP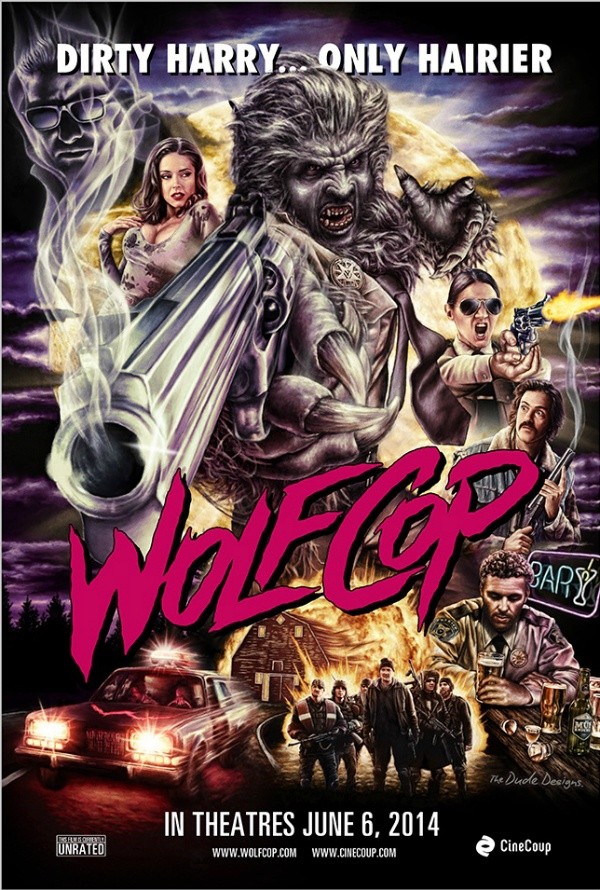 It's not unusual for alcoholic cop Lou Garou to black out and wake up in unfamiliar surroundings, but lately things have taken a strange turn. Crime scenes seem oddly familiar. Lou's senses are heightened, and when the full moon is out, he's a rage-fueled werewolf. Wolfcop is one cop's quest to become a better man… One transformation at a time.
Take a minute and drink in that poster. Wolfcop. FUCKING WOLFCOP. I mean, you had me at "Wolfcop."
WOLFCOP is a Canadian film set to be released on June 6th, 2014. It's written and directed by first-time director Lowell Dean and stars Leo Fafard. It's about a cop who becomes a werewolf. Need I say more?
You can see a bunch of production videos over at their Tumblr and follow their Twitter and Facebook. I can't wait to see a trailer for this thing. Until then, here are a few pictures c/o ShockTillYouDrop.com.