Get Ready to Bench Press a Truck and Chew Some Nails with The Expendables Trailer
Get Ready to Bench Press a Truck and Chew Some Nails with The Expendables Trailer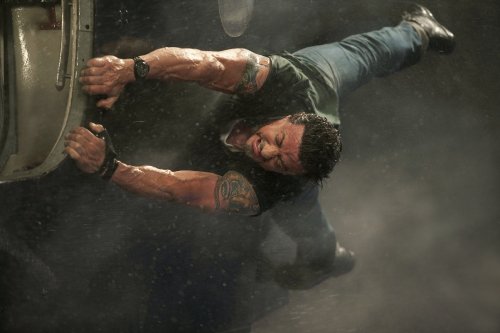 Are you a MAN? Do you like chugging beer and chasing it down with rusty nails? Do you tattoo yourself on the weekends and gargle gasoline?
If so, the Macho of Macho, Mother To End All Macho Movies is landing in the multiplexes this summer. Â So, if you wrestle snakes, bench press trucks and pass the time by ripping out throats on the weekend, check out The Expendables!
The Expendables is currently slated to hit theaters on August 20, 2010.
Watch the trailer after the jump (be warned, it blows it's wad early on a couple of star cameos):