2 Star Wars iPhone Games Will Make Me Love My iPhone Even More
2 Star Wars iPhone Games Will Make Me Love My iPhone Even More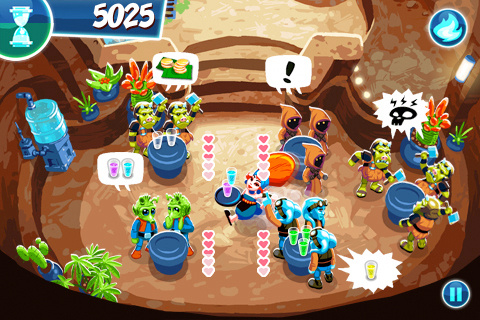 The creators of the Lightsaber Duel App (THQ Wireless will release it in April!) for the iPhone are about to unleash another Geek App for the iPhone. This time you get to run the Tatooine Cantina and serve up Star Wars characters.
Here's the official synopsis for Tatooine Cantina:
Your task is to see that the right beverage finds its way to the right customer. And don't keep them waiting, some of the customers are real troublemakers! Working towards your daily quota, accuracy and speed are essential. As a reward for a job well done, outfit your cantina with decorations and attractions to appeal to even the most difficult customers.
Good enough for me! I'll be downloading this and Lightsaber Duel as soon as they're released.  Look for it in the App Store soon.
[Source: Gizmodo]