March 25, 2010 in News, Pictures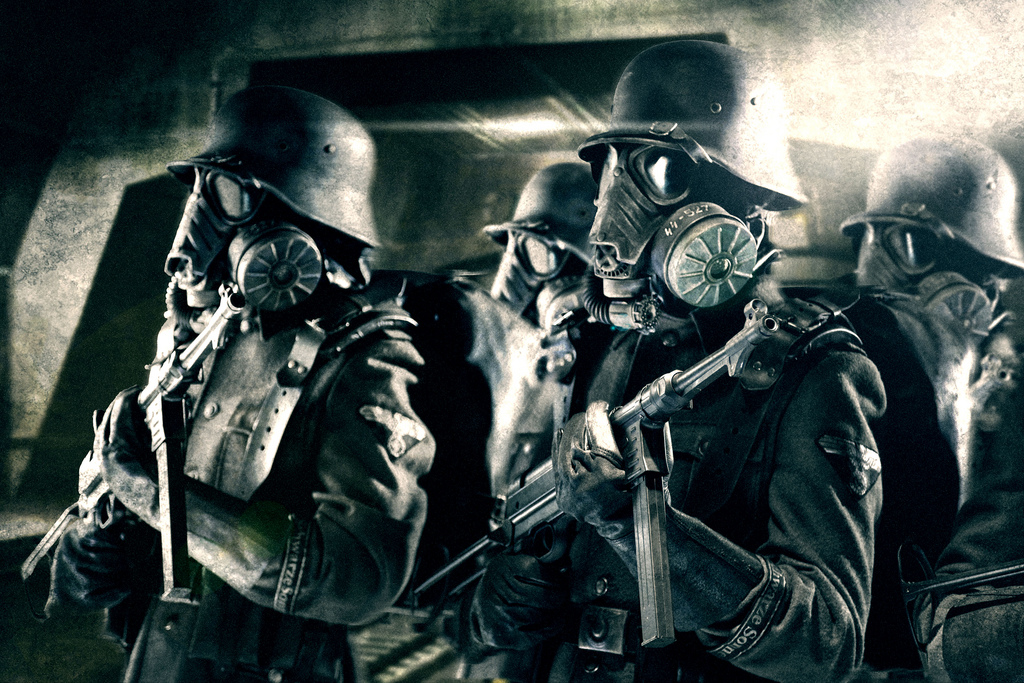 It's been a while since I've posted anything about the upcoming film Iron Sky. An "alt-history" high concept comedy about Nazi's living on the moon. The last time we heard anything there were only concept pictures and a concept teaser trailer.
The geek in me leaped for joy when I learned that Pre-Production has started on the film, and we can all glimpse the first look at the Nazi Moon Troopers.  Iron Sky is set to be released some time in 2011.  For more information, check out the Official Iron Sky Website.
[Source: io9]