Living Room Joins Jetsam-Flotsam, Debut LP Coming Soon
Living Room Joins Jetsam-Flotsam, Debut LP Coming Soon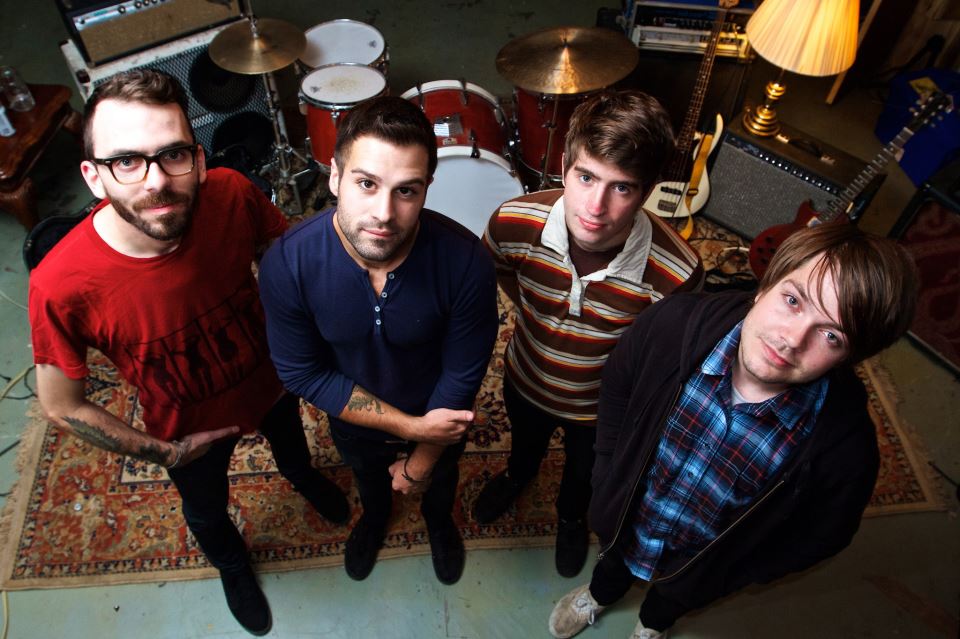 Jetsam-Flotsam is excited to announce the label will release Moonchaser, the debut LP from Brooklyn, NY's Living Room this Summer. More release details + song premieres coming soon! Until then, you can check out the band's debut EP, 2012′s Dream Journal, which is available for free download on Bandcamp.
Jetsam-Flotsam is a brand new label run by Dane Erbach and his wife, Emily. You might know Dane from his amazing Switchboard Sessions project/site.
Living Room is a quartet of decade-old friends from Brooklyn, NY who have played music together since 2010. They put out their first EP, Dream Journal, in 2012, which promptly landed the band on AbsolutePunk's Absolute 100 for the year. Pointing to the musical guidance of late '90s and early aughts acts, the band injects a distinctly fresh perspective, heaviness, and mysticism to the genre. The duality of 'Living Room' reveals itself upon close listen to meticulously constructed themes on levels of lyricism and musicianship, empathetically and specifically reflecting the complexity, vicissitude, and euphoria of life. They were part of Switchboard Sessions, Volume 3, and signed to Jetsam-Flotsam to release Moonchaser, the band's first full-length, in the Summer of 2014.
The band has some April and May shows upcoming. Check the dates below.
Upcoming Shows
——————————————————————————–
APR 10 – Montclair NJ @ The Batcave w/ Vasudeva, What Moon Things, A Film in Color
APR 11 – Brooklyn, NY @ Suburbia w/ Banquets, Placeholder, Vasudeva, What Moon Things
APR 12 – Albany, NY @ The UAG w/ Vasudeva, What Moon Things, Soft Powers, American Handjob
MAY 15 – Brooklyn, NY @ Grand Victory w/ Signals Midwest
MAY 16 – Ithaca, NY @ Pirate House! w/ Del Paxton
MAY 17 – Buffalo, NY @ Glitter Box w/ Del Paxton
Living Room Facebook
Living Room Bandcamp
Living Room Tumblr
Living Room Twitter