Music Review – Arliss Nancy, "Wild American Runners"
Music Review – Arliss Nancy, "Wild American Runners"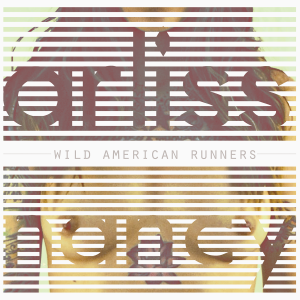 Artist: Arliss Nancy
Album: Wild American Runner
Label: Black Numbers
Release Date: Out Now – Vinyl / Digital
RIYL: Drive-By Truckers, Lucero, The Replacements, The Hold Steady, The Gaslight Anthem
★★★★½
Podcast: Play in new window | Download
I've always felt that if an album can garner the feel of a live performance then that album is guaranteed to age incredibly well. Artists like Bruce Springsteen, Paul Westerberg, even Bad Religion and Pennywise have all accomplished a sense of timelessness with each album. Arliss Nancy blends Americana, Country and a dash of punk together into an enticing listen with their third studio album Wild American Runners. Whether you're driving down an old highway, out on the porch drinking and smoking or just spinning the record with headphones on, Arliss Nancy feels like a band already weathered from the road. Each song conjures up a smokey bar and whiskey soaked booths.
Formed in 2007 by singer-songwriter Cory Call, Arliss Nancy has 6 years, 3 full length albums and 2 EPs under their belt. They can still be considered a fairly young band but Wild American Runner is mature and polished. Cory's rough voice is remnant of Springsteen with some Westerberg thrown in for good measure, a perfectly imperfect touch that compliments the music. Call is joined in the songwriting tasks by bassist Kyle Oppold. Together with the rest the band, they've filled an album with dust covered anthems that will stick with  you warranting a few more listens as you cruise down the road.
If you're looking for a consistently good blend of Americana and Punk then Arliss Nancy is your jam. Gravely vocals over solid songwriting and some memorable hooks, Wild American Runner will be spinning in my record player for quite some time. Worth checking out.