Deep Elm Records Sign Cinematic Post-rock Duo U137
Deep Elm Records Sign Cinematic Post-rock Duo U137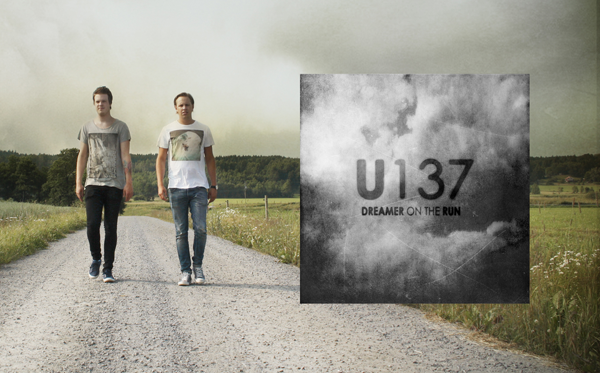 Adam Tornblad and Oscar Gullbrandsen of Deep Elm's Moonlit Sailor have a side project called U137. They are yet another "cinematic post-rock" artist that the label has signed along with Moonlit Sailor, Lights & Motion, and Dorena. As a long time fan of Explosions In The Sky, I'm not complaining…though I do worry about over-saturation. The album, Dreamer On The Run is set to release on August 20th, 2013. Stay tuned to The Backstage Pass podcast as I'm sure I'll be featuring them soon.
See the full press release  below:
Deep Elm Records has signed cinematic post-rock duo U137 from Boras, Sweden. Neither member of U137 is exactly new to the Deep Elm family of fine artists. Both Adam Tornblad and Oscar Gullbrandsen are also members of post-rock foursome Moonlit Sailor, who have released three full-length albums on Deep Elm to rave reviews. Named after the Soviet submarine which ran aground in Swedish waters during the Cold War, Deep Elm will release the band's captivating 10 track instrumental debut Dreamer On The Run worldwide on August 20, 2013.

"Oscar and I have been writing music since we were about twelve years old and we're still inspired to make music every single day. What inspires us is the thought of making THE perfect song, a timeless masterpiece of sorts. Dreamer is about as personal as an album gets. We wrote the music while living together directly after we had both ended long-term relationships. We shared the same vision about the album…to make our listeners feel inspired. Our goal was to create music as euphoric as possible. The album title refers to those of us who are 'on the run' from an ordinary, often boring, existence" says Adam Tornblad.

"The music of U137 is quite complex despite the seeming simplicity of the songs themselves. From exquisite cinematic moments to poppy indie rock segments, the album offers a unique combination of sounds glowing with diversity and originality. It's the kind of album you listen to over and over again and find something new to savor each time you hear it. The beautiful melodies and the grand arrangements leave you with a feeling of pure euphoria. This is Scandinavian artistry at the highest level and we are delighted that U137 selected Deep Elm as their home" says label founder John Szuch.
Recommended If You Like: Lights & Motion, Moonlit Sailor, Dorena, Sigur Ros, Explosions In The Sky, Coldplay, M83, Six Parts Seven
Podcast: Play in new window | Download