Bands You Should Know: Belgrade
Bands You Should Know: Belgrade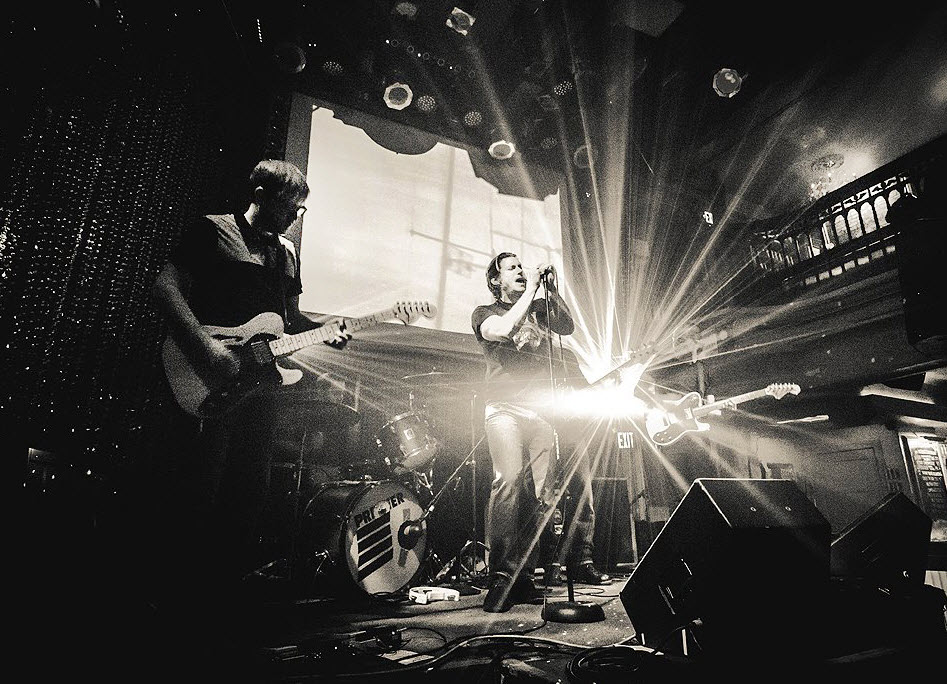 This band took me by surprise. They were so good, in fact, that even though I had a promo copy of their album, I went out and ordered the LP.
Belgrade is unique to anything out right now, but could be peers to many late 90s and early 2000s post-punk bands. Melodic but not pop. There's a rough edge slightly beneath the surface of their music.  If you're a fan of Appleseed Cast or Sunny Day Real Estate, this is right up your alley.
Belgrade's self-titled album has been in top rotation on my iPhone, Spotify and in my car since hearing it. At home, it's in my top stack of LPs.  One of my favorites of 2013 so far.

BELGRADE (Jersey City, NJ)
SELF TITLED (DIGITAL | LP)
RIYL: Jealous Sound, Nada Surf, Catherine Wheel, Appleseed Cast, Sunny Day Real Estate
With liquid-like intros and outros. Belgrade's fleshy songs are sure to spur a variety of emotions. Daring themselves a slap in the face with the glove of simplicity, Belgrade keep things subversively straightforward. While embracing more than healthy doses of echo, the air between meaty ideas is apparent and fluid. Belgrade offers layers of cycling guitar, nimble bass lines, snappy dynamic drums and floating vocals as they teeter from an understated warm twang to a groaning twisted reverb-fest.
Urging you into a heap of head-tossing joy while never letting things fully explode in your face. The name of this game is restraint, boys and girls. Everybody can, and has, played loud and bombastic – but lets see who can best tightrope-walk the wavy line between blissful/breezy melodies and purposeful energetic sharpness. Internal rebellion never sounded so endearing. Let's cloak those catchy pop smarts under blankets of reverberated echoes bounced off last night's full moon – still ringing in the squinty-eyed hangover morning. Let the sound shimmer and swoon forward and back like a chorus for the night time, to be consumed during the day. Anthems to prep us all for that cloudy nocturnal courage.

History:
Having been called "vintage indie" at times, Belgrade's members bring a seasoned take on melding musical styles and eras, excited with purpose for this new and nostalgic sound.

Belgrade is made up of longtime players in the Philadelphia and southern New Jersey regions. Featuring current and former members of bands such as Restorations, Metroplex, Ink & Dagger, The Progress, Jena Berlin, Frail, Adam Arcuragi (band),Ma Jolie, Circle the City, The Deadly, Pots & Pans, Alison Ranger, and more. [source: beartrappr]
Podcast: Play in new window | Download