Blade Runner: The Comic Book hits in June
Blade Runner: The Comic Book hits in June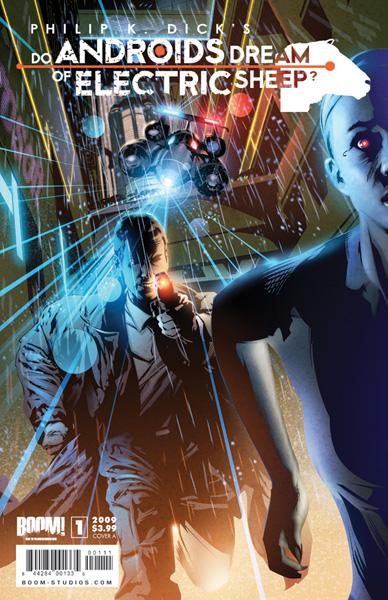 Boom! Studios' new 25 issue series is a word-for-word comic version of Philip K. Dick's novel Do Androids Dream of Electric Sheep. Which, of course, was brought to the screen as Blade Runner in 1982 by Ridley Scott, and remains one of the most praised Science Fiction films of all time.
Usually, as with most adaptations, a novel is abridged when it is brought to another version.  Here, the script is an exact copy of the novel.
From Boom! Studios:
Studios is honored to present the complete novel transplanted into the comic book medium, mixing all new panel-to-panel continuity with the actual text from the novel in an innovative, ground-breaking 24-issue maxi-series experiment !
Here are 5 panels from the first release, coming out in June.  I'm really looking forward to checking this out! The book is far different from the film, so it will be great seeing an actual visual representation of Philip K. Dick's original story.
[Source: io9]