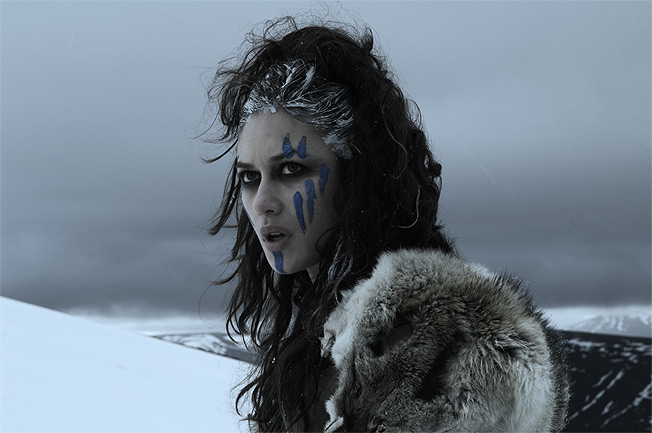 I'm a Neil Marshall fan.  He hooked me early on with Dog Soldiers.  A movie I bought on DVD used for $4 based on the cover alone.  Marines? Werewolves? I'm in.  Then with The Descent he showcased the ability to scare the hell out of me.  Finally, with Doomsday (a tribute of sorts to post-apocalyptic movies of the 80′s, trashed by critics) he let his inner-geek hang out.  I love Doomsday for what it is, so screw you critics and haters.
Now, Neil Marshall is showing his potential Epic side (and ability to leave the letter "D" out of his titles) with Centurion.  Set in 117 AD, Centurion tells the story of a group of Roman soldiers who must fight for their lives behind enemy lines after their legion is decimated in a devastating guerrilla attack.  It stars Michael Fassbender, Olga Kurylenko, Dominic West, and Imogen Poots.
Check out an exclusive behind-the-scenes look at Centurion , courtesy of Rotten Tomatoes after the jump.