Music Review – The Keystone Kids, "Things Get Shaky EP"
Music Review – The Keystone Kids, "Things Get Shaky EP"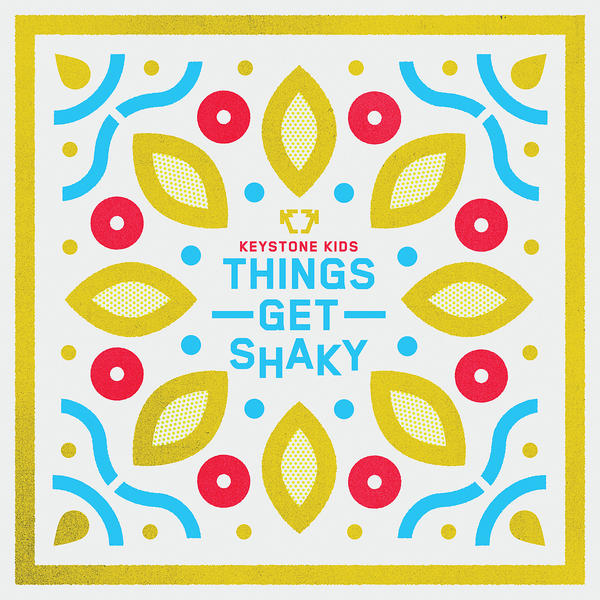 Artist: The Keystone Kids
Album: Things Get Shaky
Label: Deep Elm Records
RIYL: The Postal Service, Stars, Death Cab For Cutie, Public Radio, Rilo Kiley
Podcast: Play in new window | Download
Pennsylvania natives, singer/songwriter/pianist Carly Comando and punk rocker Ryan O'Donnell (Yo Man Go) team up for a collaborative project called The Keystone Kids. Their debut EP Things Get Shaky is, in many ways,  a fun and charming experiment with many highs. However, the electronic element drags the experiment down and as a whole making Things Get Shaky a frustrating experience depending on your musical preferences.
Things Get Shaky opens up very strong with the song "Crumble", a combination of acoustic guitar, piano and drums balanced with wonderful vocal harmonies. Carly's sweet voice carries the song accented by Ryan's vocal harmonies. The interplay between the two throughout the album is a perfect match.
After a tone setting first song, things literally get shaky when we're introduced to the electronic element of the album. The next two songs, "Mouth" and "What They're Saying", have a definite Postal Service vibe but the transition is jarring. While these songs are simple and have their own charm and wit and I'm sure many people will love this element; these drastic style changes between songs ultimately left me a tad frustrated.
With the fourth track, "Falling", The Keystone Kids are back to live instruments. A song of heartbreak and longing, it's fantastically executed. Again, the strength of Carly and Ryan as a duet is evident as "Falling" is easily my favorite song on this album.  After the strongest track on Things Get Shaky we get the most forgettable song on the album, "Up All Night." Luckily, this is the last of the electronic experimentation and The Keystone Kids end Things Get Shaky with two more strong entries, "Miles" and "44."
While the musical change ups are hit-or-miss, lyrically I find no fault with Things Get Shaky. Themes of love, confusion and loss permeate this EP. I appreciate the honesty each song brings to the expansive journey a relationship can be. Carly and Ryan both bring relevant emotion and relatability to each song.
Things Get Shaky hits more than it misses and is worth taking a chance on. The album could almost be split into 2 EPs; one with the live instrument tunes and the other with the electronic songs. These two drastic styles sandwiched together in one album can be off-putting to some listeners as it was for me. However, take away those three electronic songs and you have 4 of my favorite songs of the year. I'm hoping the duo either abandon the electronic style or incorporates it more seamlessly on their next endeavor.
Rating: