February 6, 2011 in Music Reviews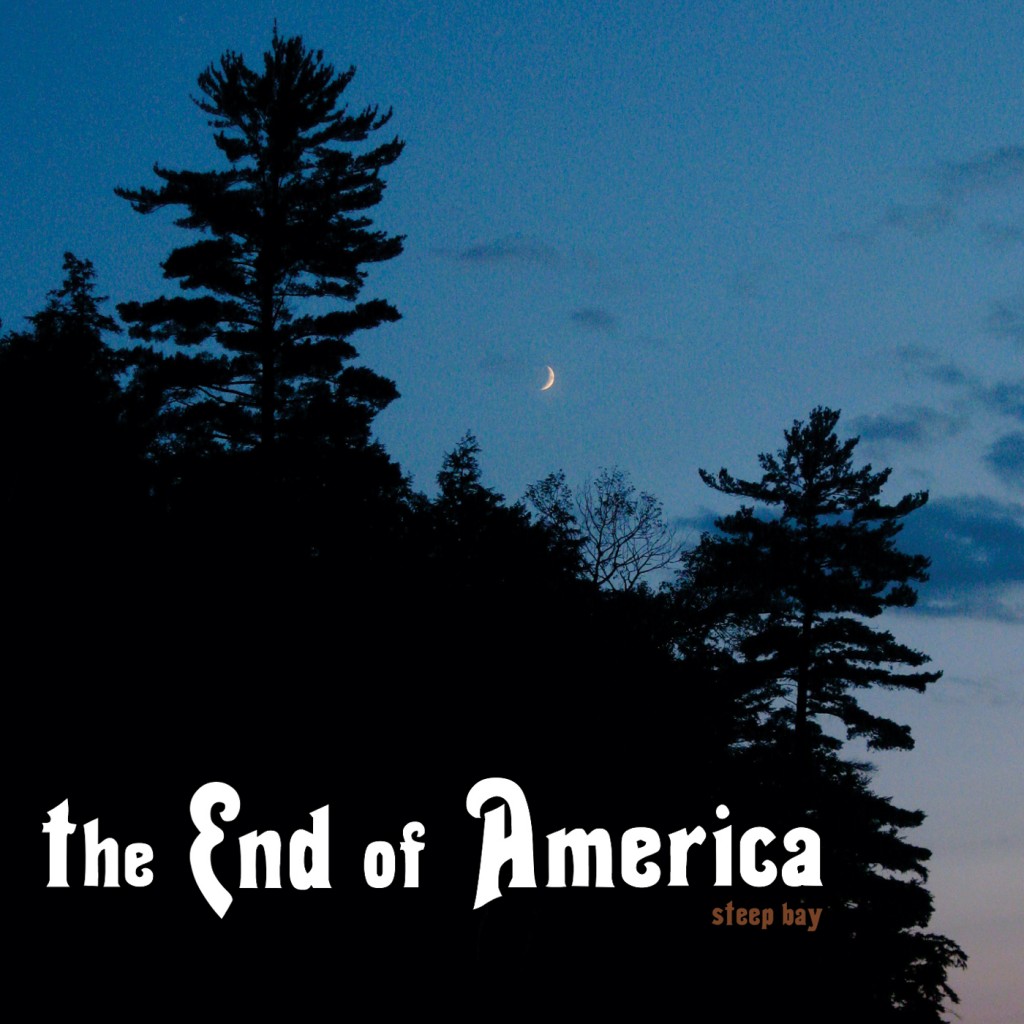 Artist: The End of America
Album: Steep Cove
Label: Forest Park Recordings

Rating:





It's easy to get jaded with music these days. Most of the mainstream music today is over-produced, soulless, brainless, and boring. However, there are still many bands out there creating genuine art, which (if discovered) can go on to becoming timeless and inspire generations of aspiring musicians. These are the bands I seek out. They're hard to find, but now and then you discover a gem that needs to be shared immediately. The End of America is one of those bands. Their new album, Steep Bay, is a breath of fresh air in a stale landscape of generic music.
Recorded over one week in a remote cabin on Schroon Lake, in the heart of the Adirondack Mountains of upstate New York, Steep Bay has an energy and honesty that can't be re-created in a studio. They recorded by a campfire under the stars, on the porch, out in the woods. It's amazing what 2 microphones in a 100% desolate area can pick up. 9 songs were recorded over and over, and the best takes (flaws and all) make up the album Steep Bay.
Vocal harmonies, guitars, banjo and spur-the-moment percussion make up each song. Sometimes, even nature adds its voice. Steep Bay shows that you don't need a fancy recording studio, or that you even need to record track-by-track. The honesty and power that comes through each song is remarkable and inspiring. It really is amazing that only 2 mics picked up so much and I'm shocked it sounds so good coming out of my speakers.
Steep Bay is well worth listening to and has remarkable staying power. At 21 minutes, it's a quick listen. But I don't mind letting it start over again. The End of America have proven you can make a quality album just by knowing your songs and getting those performances recorded. Steep Bay has a raw honesty, energy and emotion that will rival any release in 2011. Highly recommended.
You can buy the album digitally for $4.99 or buy the CD w/ a poster for $8.99 HERE.
Hear a song, watch 2 videos and read the press release HERE.
Stand Out Tracks:
"Running"
"These Things Are Mine"
"Fiona Grace"